Is WoNoBo India's Answer To Google's Street View?
The new initiative will soon be integrated with Incredible India campaign.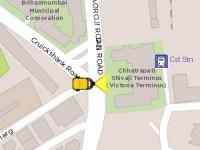 After shooing away Google's Street View service in the country, the tourism ministry in India has joined hands with mapping company Genesys to unveil a walking tour platform for 54 cities. For now, the site WoNoBo.com has already mapped 12 cities, including Mumbai, Delhi, Jaipur, Bangalore, and Kolkata, along with detailed walk throughs, point-of-interests, and updated stories (all guided on a map via an auto rickshaw navigation icon!). There are some interesting, and customised walkthroughs for your benefit. Take for instance Salman Khan ka Bandra!, and The Shantaram Tour.
The people behind the service further say that while they have all the requisite permission from the defence authorities of India, and are being extra careful when plotting sensitive areas on the map.
The site will eventually be linked to the Incredible India website, and reports further add that app for mobile platforms are in the works as well. If this endeavour will open doors to the likes of Google Street View, you never know how and when your data is collected, and possibly misused?