Android's More Secure Than iPhone — Google's Eric Schmidt | TechTree.com
Android's More Secure Than iPhone — Google's Eric Schmidt
Google's executive chairman smugly replies to Gartner's Chief of Research over Android's security.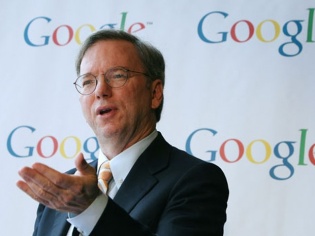 During a Q&A session at the Gartner Symposium/ITxpo, Google's executive chairman Eric Schmidt stated that Android OS is more secure than it's arch rival Apple's iPhone (iOS). According to ZDNet, the meeting lasted for over 45 minutes where Eric discussed his views on various topic including Chinese hackers, email, "bottoms up management", Google Now, the computer industry, and privacy.
Eric made the baffling or rather amusing comment when Gartner's Chief of Research for Mobility and Communications, David Willis voiced his concern about Android's security. The analyst said that "If you polled many people in this audience they would say Google Android is not their principal platform... When you say Android, people say, wait a minute, Android is not secure.". To which Schmidt replied: "Not secure? It's more secure than the iPhone."
We love Android for its openness, but calling it secure is like saying that Asaram's Ashram is the most secure place for children. Google has already been been caught red-handed stealing the data on many occasions. For instance, in 2006, the search giant had collected private user data using its Street View vans. For more details, read this article from New York Times. In fact, in 2010, Eric Schmidt had told Times Of London that "A relatively small amount of data was collected and this was not authorized... We stopped driving immediately. There appears to be no use of data. It's sitting on a hard drive. ... We will not delete [the collected data] until ordered to do so." So much for a company with a motto "Don't be evil". Since Google makes most of its money by selling ads and not software, they have every reason not to pay attention to platform security. On the other hand, while some of the iPhone restrictions are annoying, the iOS is probably the most secured mobile platform out there. So let's just hope that Google's executive chairman wasn't serious when he said that "Android is More Secure Than iPhone".