Facebook Music: "Killer Feature" Revealed | TechTree.com
Facebook Music: "Killer Feature" Revealed
Leaked a day ahead of its official launch.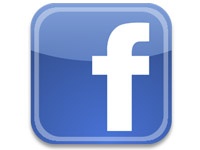 Facebook's Music will be revealed tomorrow, and mere mortals have no clue about how it will work. This is because the company will be tweaking its features right up until the launch. However, an FB employee has "accidentally" revealed a killer feature of the service. The employee in question, Ji Lee, is Creative Director for Facebook, having earlier worked for Google. Reportedly, he sent out the following tweet: "Listen with your friend feature in ticker is blowing my mind. Listen to what your friends are listening. LIVE".
The tweet disappeared within minutes, but a guy called Mitchell Holder managed to grab a screenshot. Whether or not you like Google+, it's certainly keeping FB on its toes. As a result, we the users are getting more and more reasons to stay away from the real world.