Google's New Policies Make Us Reluctant Unpaid Models
Google will soon use your Profile and Picture to endorse products online.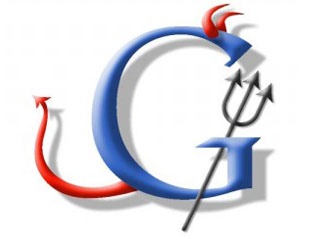 In almost all fairytales, or monster stories, giants are mean and mighty creatures out to destroy the world. The destruction (and therefore creation) is the result of the giant's need to change the world as per its perception and want; funnily the tech world isn't much different. This time, the monster in question is a search giant, named Google.
Yes, Google is in news again, not just for toying with your online financial safety, but also selling products using your credentials as endorsement for products online. Their social networking initiative can be best described as an arranged marriage: It's something you don't sign up for wilfully. So whether you use Google+ or not, you will continue to be an active user until you let go of your Google account.
Now that you are stuck with G+, it's just about to get worse. As per its new policy revision that is due to be rolled out on 11th November, here is what Google plans to do: Your profile name and display picture will be used to advertise or endorse stuff that you've +1'd (Google+ equivalent of Like), as and when deemed convenient. Although Google promises that "On Google, you're in control of what you share", and you can selectively turn off this the Shared Endorsements setting, which is on by default. These imposed "endorsements" will appear on Google products such as Search, Maps, and Play store. Read more about these shared endorsements here. While the summary of the changes seem to make the entire exercise extremely harmless, it is far from that.
Although Google tries to keep the "You control what you share on our services" line on the face of things, the Policy Changes page makes it clear that you own the content, but don't rely on Google to protect its copyright. Right at the beginning of the document, it clarifies, "Our Services display some content that is not Google's. This content is the sole responsibility of the entity that makes it available. We may review content to determine whether it is illegal or violates our policies, and we may remove or refuse to display content that we reasonably believe violates our policies or the law. But that does not necessarily mean that we review content, so please don't assume that we do".
The document later adds: "Some of our Services allow you to submit content. You retain ownership of any intellectual property rights that you hold in that content. In short, what belongs to you stays yours.
If you have a Google Account, we may display your Profile name, Profile photo, and actions you take on Google or on third-party applications connected to your Google Account (such as +1's, reviews you write and comments you post) in our Services, including displaying in ads and other commercial contexts. We will respect the choices you make to limit sharing or visibility settings in your Google Account. For example, you can choose your settings so your name and photo do not appear in an ad".
At one of its recent press events, Google India had hinted at wetting its feet into the e-commerce industry. Also, if you search for products using its service, it lists out product listings on services such as Flikpart and Snapdeal. When you look at its latest impending policy revisions, its intentions to hardsell products become clearer.
That said, this is one of the few times that Google has been very open about its intentions of using your data which has been willfully submitted and stored on their servers (although that is not how you originally envisioned it to be used). Recently, a gaping security hole (persistent since Chrome version 2) has been discovered in its Chrome browser giving rise to many a conspiracy theory. Moreover, its attitude on mining data hasn't been too promising either, and some of its actions as observed in this old report of The Huffington Post.
In his recently-published book "The New Digital Age", Eric Schmidt's (excerpts) reminds me of the popular John Grisham fiction book titled The Firm. "Life is stranger than fiction" they say, in this case it appears as if life is aping fiction itself. Or are we reading a little too much into this? Let us know in the comments below.
TAGS: Security, E-Commerce, Google