Samsung Promises Better Cameras In Smartphones In 2014 | TechTree.com
Samsung Promises Better Cameras In Smartphones In 2014
Promises better OIS, low-light captures; mass production of the module expected to commence in 2014.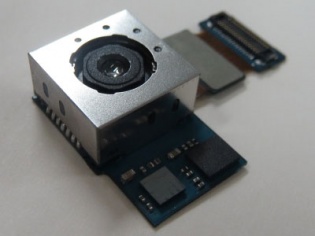 Move over ecosystems, it looks like camera in smartphones is the next big battle ground. As the Nokias, Sonys, and Apples of the industry already have an edge in terms of sensor sizes, lens assembly, megapixel count, low-light captures, etc; Samsung despite a decent line up of point and shoots, hasn't delivered in the smartphone sector (remember the disaster name GALAXY camera?).
Now, Samsung seems to be pulling up its socks, as it has announced what it calls "the world's highest-performance camera module development". To cut through the marketing mumbo-jumbo, this new sensor, is made for cameras with 13 MP, and fixes angular errors up to 1.5 degrees off-target, which is twice of what normal sensors do. So this basically means you will get better OIS tech in the current setup.
Samsung also boasts of eight times brighter low-light shots, better autofocus mechanism, which also reduces battery consumption. The module measures 10.5 x 10.5 x 5.9 mm, similar to the ones on the brand's existing smartphone cameras, and is expected to offer better OIS for full HD video capture as well. While Samsung Electro-Mechanics has a sample of the camera module ready, it will commence mass production only in 2014.
TAGS: Mobile Phones, Cameras, Samsung