BMC To Cap Number Of Mobile Towers Per Building In Mumbai | TechTree.com
BMC To Cap Number Of Mobile Towers Per Building In Mumbai
Will soon implement DoT's pro-citizen draft policy.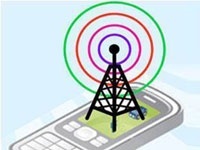 In a bid to implement its Draft Policy that came into light a few months back, the Mumbai Municipal body (Brihanmumbai Municipal Corporation or BMC) is now planning to cap the number of mobile towers per building in the city to just one. In its earlier policy, the BMC had set the limit to two. HT reports that the move comes after a meeting with citizens' groups on Wednesday, and a final decision will be taken by this weekend.
The original guideline, as reported in ToI, from the department of telecommunication (DoT) adds that the installations should have the consent of at least 70% members of the society, and all of those who live directly under the terrace. Also, these towers cannot be placed on schools, colleges, hospitals, orphanages, child rehabilitation centres, and old age homes.
Mobile manufacturers have already been instructed to display SAR values on their handsets by the DoT in the country. At these meetings, citizens group members also asked for clarity on the number of illegal towers in city. Only last year, Kapil Sibal had declared these towers human-safe, which had been a bit hard to digest. You can read more about SAR here. Would any of this impact your handset purchases in the future?
TAGS: Mobile Phones, Government, Telecom, Health