Mobile Phones Must State Radiation Levels By September
DOT makes it compulsory to display emission levels on the handset and at retail outlets.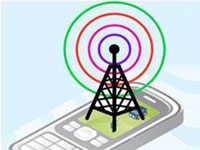 After the government declared that mobile phone tower emission levels are safe for human beings, in a stark contradiction, the Directorate of Telecommunications (DOT) has come out with strict radiation emission rules for not just towers but also for devices. The agency will set emission levels for all handsets sold in India and will make it mandatory to display these findings not just on the handsets, but also at retail outlets from 1st September. DOT has further said that all parties — including handset manufacturers, mobile phone companies, and tower companies — will be informed about the deadline and all pertinent details before April-end.
The Specific Absorption Rate (SAR) value, used to measure radiation levels, describes the amount of radio waves absorbed by body tissue when a phone is in use. The new guidelines state that cellphones imported and sold in the country should have a SAR level below 1.6 Watts per kg. Unofficially, India has been following European norms, which state that the maximum SAR level must not exceed 2 W/kg, and reports suggest that as many as 650 models of low-end Chinese phones don't match up to these new standards.
Apart from compliance reports from tower companies, manufacturers will also have to mention radiation emission values on the device, its manual, the box, product website, and on the telecom department's web portal. However, as a result of these regulations, mobile phone prices are expected to rise by a minimum of Rs 400. Moreover, all handsets will have to be retailed along with a hands-free device, since the government is of the opinion that it will help in cutting down exposure to radiation drastically.
TAGS: Telecom, Government, Health, Kamakshi