Motorola X Smartphone To Release In August, Said To Feature 4.5" Display
This flagship device is expected to feature a 10.5 MP rear camera, and a dual-core processor.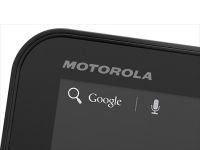 The Motorola X smartphone, the first flagship smartphone from the Google-Motorola partnership, has been the subject of intense speculations, ever since it was made official by Motorola CEO Dennis Woodside.The handset is likely see the light of the day at an event in New York City on 1st August, with the invites suggesting, "Come experience the new Motorola". Since the Moto X will be the first device from Motorola Mobility after its 2011 acquisition by Google, the tech-specs for this smartphone have become an area of interest. Now, a report published on AndroidPolice.com talks about some "confirmed" technical-specifications of the brand's flagship device.
Moto X is said to sport a 4.5" display, with a dual-core processor built on a Qualcomm SOC. Android Police says that users can expect the smartphone to have a 2 GB RAM. The device is touted to run Android 4.2.2 (Jelly Bean), which quashes Android 4.3 rumours that were doing the rounds. Motorola X is also expected to feature a 10.5 MP rear camera and a 2.1 MP front camera.
Various hardware-specs have also emerged from benchmarks run by Android Police. These suggest 12 GB user accessible internal storage, NFC support, and a 2200 mAh non-replaceable battery. These apart, a report on TheVerge.com mentions a new "Always-On" Google Now feature, which may offer enhanced voice-search/ voice-commands. We expect more details soon.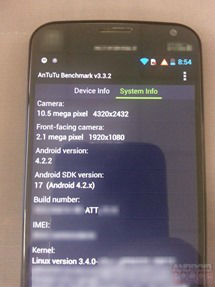 (image credit: Android Police)
TAGS: Mobile Phones, Android, Motorola, Google