Reliance Communications Announces Discounted 3G Tariffs | TechTree.com
Reliance Communications Announces Discounted 3G Tariffs
The new rates are almost a 50% lower in comparison to the company's earlier 3G data tariff.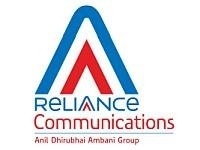 After major India telcos went on a 2G data tariff slashing spree, Reliance Communications (RCom) has announced new 3G data tariff plans, and what's more interesting is that the revised tariffs are applicable for both prepaid and postpaid subscribers throughout India.
According to an official press release, Reliance prepaid and postpaid subscribers will now get 3G connectivity at Rs 123 for 1 GB of 3G data. There are also higher data plans — Rs 246 for 2 GB and Rs 492 for 4 GB. Along with this, Reliance also states that customers from other networks opting for Reliance via Mobile Number Portability (MNP) will get 1 GB of 3G data free every month, for the first two months.
Earlier, the company provided 1 GB 3G data for Rs 247 and 2 GB at Rs 448 for prepaid users, for a period of 30 days. Postpaid users, earlier had to shell out Rs 250 for 1 GB and Rs 450 to avail 3G speeds for 30 days.
The new tariff is expected to come into effect from 19th July. The company claims that, once the new 3G data tariff is in force, users will be able to watch 3 full length movies as large as 300 MB. How true that is we can only say after real-world testing. With Reliance Communications having reduced 3G charges, it will just be a matter of time before other operators start following suit.