BlackBerry Not To Provide BB10 To Playbook Users | TechTree.com
BlackBerry Not To Provide BB10 To Playbook Users
BlackBerry is said to have prioritised its focus on only "core" devices.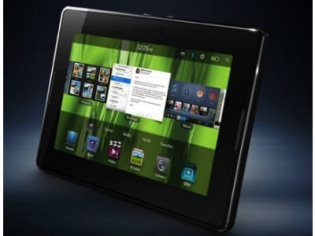 Research In Motion, which rebranded itself as BlackBerry after the launch of its ambitious BlackBerry 10 platform, along with the Q10 and Z10 handsets, has decided not to seed the BB10 firmware update to its Playbook tablet.
A report on AllthingsD states this move is a result of the company wanting to prioritise services to its "core" devices. "In five years, I don't think there'll be a reason to have a tablet anymore. Maybe a big screen in your workspace, but not a tablet as such. Tablets themselves are not a good business model.", Allthingsd quoted BlackBerry CEO Thorsten Heins.
Blackberry Playbook tablet, has not turned out to be a profitable venture for its makers, as recent sales report suggest that the tablets shipped around 2.5 million units as on 1st June 2013. Prior to this, BlackBerry had to resort to massive price cuts, as a majority of the units shipped to retailers remained unsold. The tablet has so far received two major firmware updates in the form of BlackBerry 2.0 and BlackBerry 2.1. The BB 10 software upgrade however, had been almost confirmed in January this year, BlackBerry probably considered it to be as one of its core device back then.
As of now, BlackBerry has stopped releasing new smartphones in the Japanese market. So it is likely that the Playbook is history. Not that many would care to buy it anyway.
TAGS: Tablets, BlackBerry