NVIDIA GTX 760 Launches In India Under Rs 20,000 | TechTree.com
NVIDIA GTX 760 Launches In India Under Rs 20,000
Planning to buy a GTX 660 Ti? Why bother, when you can get a faster card for a few thousand rupees less.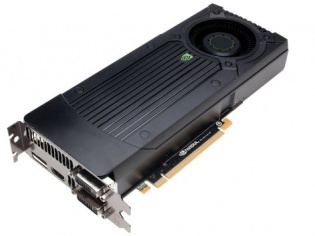 What can Rs.19,500 get you? A smartphone or a real el-cheapo laptop or an aggressively priced desktop GPU by NVIDIA.
The GTX 760 desktop GPU has now been released close on the heels of NVIDIA's GTX 770 announced just last month. Just like its older brother GTX 770, the GTX 760 is based on the NVIDIA Kepler technology and has an impressive spec sheet to boot.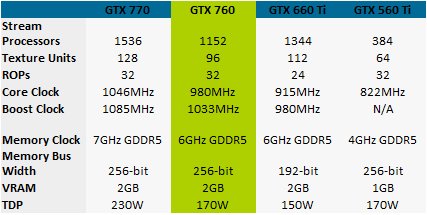 NVIDIA claims GTX 760 to be three times faster than GTX 275 and twice as fast as the GTX 560 GPU. As per reviews online, the GTX 760 comfortably beats the GTX 660 Ti, leave alone the GTX 660 which it replaces, by almost 10%-15%. This NVIDIA has managed while still keeping its price lower than GTX 660 Ti (Rs.21,000 upwards).
As usual, the GTX 760 is packed to the brim with NVIDIA goodies such as PhysX, TXAA anti-aliasing, and GPU Boost 2.0 technology, which automatically increases the GPU's clock speed while adding temperature target and fan controls, as well as allows extra over-voltage headroom and optimizations for advanced water-cooling solutions.
There is no word on the GTX 760 Ti as yet, but whenever it's launched, we bet it will be 15% - 20% faster than non-Ti version while giving GTX 680 a run for its money. But we are getting ahead of ourselves now.
Coming back to the GTX 760, already a few board makers have rolled out their cards based on NVIDIA's latest for competitive prices. The Zotac GTX 760 is priced at Rs.19,900 and Galaxy GTX 760 for Rs.19,000, both cards with 2 GB GDDR5 memory. The Galaxy variant is the cheapest GTX 760 card available in India currently.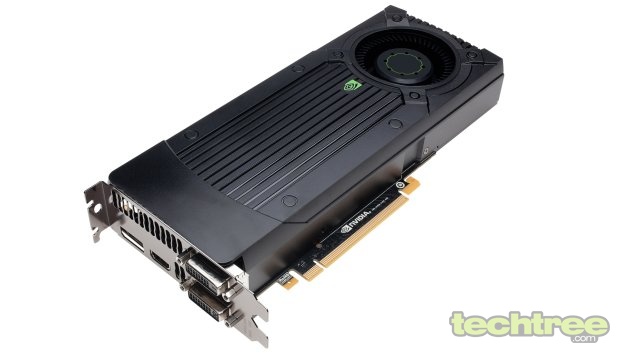 TAGS: NVIDIA, Graphics Cards