Acer Launches New Windows 8 Devices In India
These include the Acer Iconia W3 8" Windows 8 tab, Aspire P3 Ultrabook, and Aspire R7 touch and type notebook.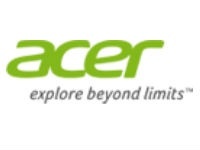 Acer India recently launched a new breed of touch-enabled devices with a slim design. These devices — the Acer Iconia W3 tablet, Aspire P3 Ultrabook, and the Aspire R7 Touch & Type notebook — run the Windows 8 operating system. Acer says that by 2015, 80% of its products will offer touch experience to users, as it suggests that its customers are moving to a touch-centric way of computing for their everyday tasks, such as web browsing, checking email, and entertainment.
Here is the specification-wise break-up of the three new Acer Windows 8 devices, as per its official press release:
Acer Iconia W3
Priced at Rs 30,500, the Iconia W3 has a compact design, and the 8" tablet is touted to be "the world's first" Windows 8 tablet in this screen size. Other tech-specs of the Iconia W3 include:
Windows 8 operating system.
1.5 GHz Intel Atom dual-core processor.
2 MP front and rear web-cameras.
2 GB RAM.
16 GB, 32 GB internal storage.
MicroSD card slot capable of supporting 32 GB cards.
Bluetooth 4.0, and Wi-Fi connectivity.
Micro HDMI and microUSB ports.
6,800 mAh battery with a claimed battery life of up to 8 hours.
The Iconia W3 Windows 8 tab also comes with an optional full-size Bluetooth keyboard. Overall, the tablet weighs around 540 grams and is only 11.35 mm thin.
Acer Aspire P3 Ultrabook
Acer Aspire P3 Ultrabook can double up as a tablet with the Flip and Switch feature. The Aspire P3 Ultrabook's price starts from Rs 54,500 onwards. Tech-specs of the Acer Aspire P3 Ultrabook:
11.6" 10-point HD LED touch screen, having 1366 x 768 pixels.
1.5 GHz Intel Core i5 processor.
Windows 8 Pro 64-bit operating system.
Rear and front HD cameras.
4 GB DDR3 RAM.
120 GB solid-state drive.
Bluetooth 4.0, Wi-Fi, USB connectivity.
5280 mAh 4-cell Li-Ion battery with claimed talk time of 6 hours.
The Aspire P3 weighs just around 1.3 kilograms, which makes it quite light and is suited for those frequently on the move.

Acer Aspire R7
The Windows 8 based Aspire R7 notebook features a 15.6" Full HD 1920x1080, which offers touch and type feature. The USP of the Aspire R7 is the four-mode operation, with which users can use the R7 as a conventional notebook, a tablet, a display, or switched to "Ezel" allowing the screen to float over the keyboard at various angles. This enables users to work where they want and how they want — seated or standing, at a desk, or with the laptop on their lap. The Aspire R7 will be available from Rs 75,000 onwards.
Key tech-specs of Acer Aspire R7:
15.6" full HD display having 1920 x 1080 pixels

.
Windows 8 Pro operating system.
Intel Core i5 Ivy Bridge processor.
6 GB RAM.
500 GB hard drive.
Wi-Fi, Bluetooth 4.0, USB 3.0 connectivity.
Intel HD graphics and Dolby Audio technology built-in.