Rumour: Samsung Galaxy Camera NX Launching On 20th June?
Samsung's newest camera is expected to provide users a 20.3 MP camera.
Samsung is the talk of rumour mills again with a reported leak of the South Korean's new GALAXY Camera NX model. Adding sparks to the dry grass, Samsung has a media event scheduled for June 20 during which the company is expected to release the GALAXY S4 Mini.

Expectations about big launches run high, with a likely launch of the GALAXY Camera NX to steal the thunder. The device is expected to arrive with a mirror-less design, and feature a 20.3 MP sensor. This new GALAXY Camera is expected to run Google's Android, but nothing about the exact version is known yet. Almost confirming this, a report published in SamMobile mentions Samsung's vice-president JK Shin confirming a June 20 launch for the new device, as of now termed, the GALAXY NX camera.

We expect the new GALAXY NX camera to be a successor of the current GALAXY Camera, which has a 16.3 MP sensor with 21x optical zoom and a quad-core processor. As of now, the specs of the next-gen GALAXY NX camera are not known, however SamMobile says that the price would be greater than 1000 Euros (~Rs 77,000).

Samsung's current-gen GALAXY Camera (model GC-100) is priced at Rs 26,000 (online) and managed to garner rave reviews, including on Techtree with a rating of 3 out of 5. So what do you think, will the upcoming Samsung GALAXY NX Camera be the cynosure of all eyes?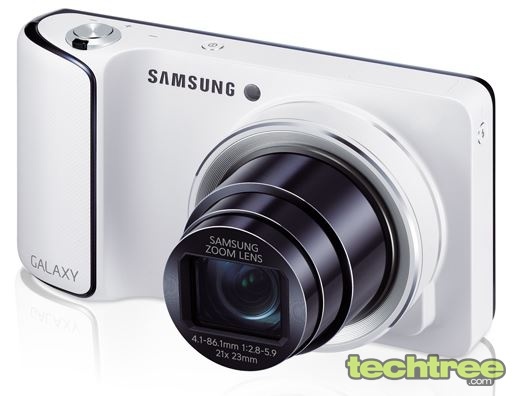 Samsung's current-gen GALAXY Camera
TAGS: Samsung, GALAXY, Cameras, Android, Jelly Bean