HTC Desire XDS Smartphone Now Available At Rs 16,000
The Desire XDS offers the manufacturer's Sense 4 User Interface on Android 4.0.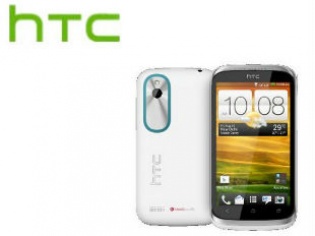 After HTC's Desire U went up for pre-orders yesterday, the HTC Desire XDS is now available for purchase online at Rs 16,089 on Saholic.com. On the specs side, HTC's Desire XDS smartphone comes with a 4-inch display, but runs on the now outdated Android 4.0 Ice-Cream Sandwich platform. However, the device is driven by a dual-core processor, and offers users HTC's Sense 4 interface.

For its price range, HTC could have done better on many counts - the operating system, RAM, battery and front camera at least. Here's a look at the specs of the HTC Desire XDS:
4-inch super LCD display having 800 x 480 pixels, with HTC Sense 4 UI
Android 4.0 Ice-Cream Sandwich operating system, Google Play store
1GHz dual-core processor
5MP rear camera, NO front camera
768 MB RAM, 4GB internal memory
MicroSD card slot for expansion up to 32 GB
25 GB Dropbox storage offered
Bluetooth, Wi-Fi, GPRS and USB connectivity, NO 3G
1650 mAh Li-ion battery
If the above sounds an awful lot like the 27-month old HTC Desire S (or Desire V), well that's because this device is indeed very similar. In fact, except for the dual-core processor, the rest of the tweaks to the hardware are actually for the worse. I guess the XDS is an immediate-buy decision, if like those who designed and over-priced it, you're still living in 2011.

For a company with products as good as the HTC One, it feels schizophrenic to imagine these products also flow from the same stable. In fact, the HTC Desire U priced at Rs 13,350 (online retailer price) offers 3G connectivity (there is a front VGA camera for video calls), but has identical tech-specs as that of the Desire XDS.

If users are looking at a budget smartphone with decent tech-specs and value for money, do take a look at our Buyers' Guide of smartphones under Rs 15,000. Apart from quad-core processing, these smartphones give the Android 4.1 (Jelly Bean) experience, and will help save a few thousand Rupees.
TAGS: HTC, smartphones, Android, Jelly Bean