Computex 2013: Sony Vaio Hybrid Ultrabooks Launch With Haswell Processors
Sony's One-touch listening mechanism will allow transferring currently playing music to a variety of NFC-compatible devices.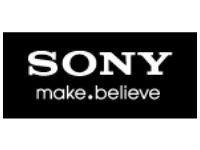 After Intel launched its new 4th gen Core processors called Haswell at the ongoing Computex 2013, consumer electronics manufacturer Sony announced three Ultrabooks that are driven by Intel's Haswell series. Apart from their normal usage, these Ultrabooks can also be converted to tablet computers. These Ultrabooks, Sony VAIO Pro 13, Sony VAIO Pro 11 and the Sony VAIO Duo 13 run on the Windows 8 operating system.

VAIO Duo 13 falls into the category of hybrid Ultrabooks, and has a touch screen, and comes with a Surf Slider, which is a design that allows users to use the Ultrabook as a tablet as well, by sliding out the keyboard, for desired tablet usage. Sony says that the VAIO Duo 13 is built on the "innovative standby technology" which is said to ensure constant internet connection even in sleep mode (if there is a connection available at that point in time). Users can receive emails during this phase. Sony also claims that users can switch the VAIO Duo 13 from sleep mode to active mode in 1 second. Interestingly, the battery life of this device is said to be a long 15 hours.

The built-in 8MP camera of the VAIO Duo 13 is driven by an "Exmor RS Sensor for PC", which Sony says, makes it possible for users to take images of documents clear enough for the computer to recognize and tag text. Combined with an application termed "CamScanner", this feature is claimed to allow the VAIO Duo 13 to be used as if it were a scanner.

The other Sony VAIO launches, namely, VAIO Pro 13 and VAIO Pro 11, are claimed to be the world's lightest touch Ultrabooks. VAIO Pro 11 weighs in at 0.870 kg, and VAIO Pro 13 weighs in at 1.060 kg. Both these VAIO Pro's provide the same features as that of the VAIO Duo 13, but also include a unique palm rest that gradually merges into the desk while typing.

All the VAIO models come with Sony's One-touch listening mechanism which allows users to transfer their music playing on their VAIO to a variety of NFC (Near Field Communication) compatible devices and even continue playing the song right where they left off. Pricing details of these notebooks isn't yet available. The VAIO Duo 13, along with VAIO Pro 11 and VAIO Pro 13 are slated to be available worldwide from July onwards.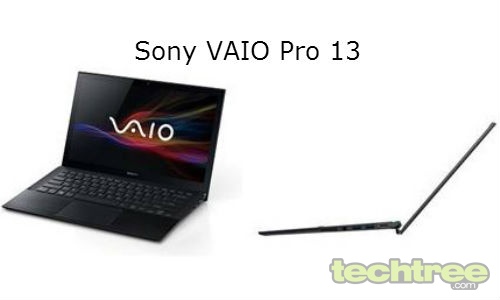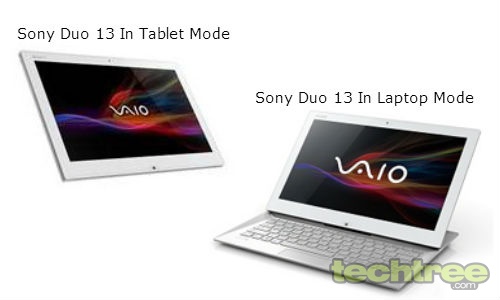 TAGS: Sony, ultrabooks, Windows 8, Laptops