[Update] Intel Haswell Processor Series Launched in India | TechTree.com
[Update] Intel Haswell Processor Series Launched in India
Haswell provides better power savings, along with significantly boosting graphics performance.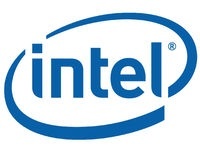 Update (June 28): Intel has launched its fourth generation Core processors, called Haswell, in India. Intel has stated that it will release Ultrabooks powered by Haswell for approximately Rs 30K in the country, and has also said that it will provide Core i7 4770 and Core i7 4770K chips, for Rs 20K.
---
Previously on June 3: Its new fourth generation Intel core processors wasn't a secret and the company had begun publicity in a rather unique way. Intel, on its newsroom had earlier stated that the new platform would be announced in approximately 3,337,200,000,000,000 nanoseconds. Now, it seems that the time limit set by Intel would come to an end on June 4, the day on which its 4th gen Core processors, termed "Haswell" are going to be showcased at the Computex 2013. Intel claims the USP of Haswell processors for laptop/slate PCs is the platform's "extraordinarily long battery life". The new series of processors are slated to be 20 times more power efficient than previous generation Intel Sandy Bridge processors. However, the exact battery life would be known only after testing a device (especially a mobile device) driven by Intel's Haswell.
Intel's latest Haswell is structured around the 22nm 3D Tri Gate transistor which was previously used by Intel's previous Ivy Bridge range. Haswell has got an integrated power management system which clubs various voltage regulators into one controller, said to dynamically regulate voltage, and thereby let the CPU cool faster, when a core is idle or turned off. Even the graphics processing is said to have been improved this time around. A PCPro benchmark test found that the integrated graphics showed a near 58% performance enhancement in comparison to an Ivy Bridge competitor. PcPro also states that the 4th-gen Core i7-4440K could record 38fps (frames per second) videos in comparison to a Core i7-3770K that recorded 24fps.

It would also be interesting to note how desktop sales fare, with Windows 8 and driven by Intel Haswell. When desktop PCs with Intel Haswell are taken into consideration, Taiwanese brand Asus has announced desktop computers called G10 and M51 running on the latest Intel Haswell 4th generation Core processors. Asus has also announced that it would launch ET270 and ET2311 All-In-One PCs running the latest Intel processor.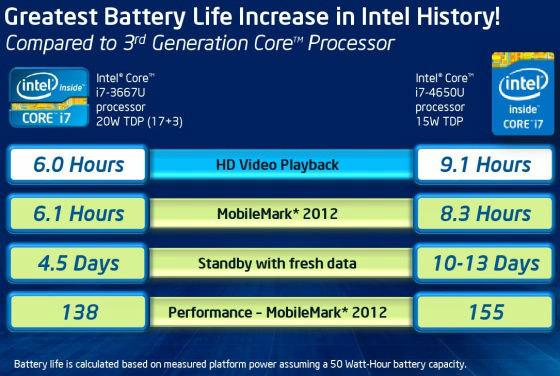 (image credit: The Verge)
TAGS: Intel, processors, Laptops, Computex 2013