Computex 2013: Intel Reveals Merrifield, Bay-Trail-T Mobile Chips | TechTree.com
Computex 2013: Intel Reveals Merrifield, Bay-Trail-T Mobile Chips
Intel targets smartphone segment with Merrifield, Tablet market with Bay-Trail-T SoC, to complement the recently announced Haswell processors.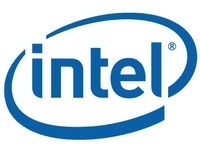 Intel, after launching its new 4th generation Core processors called the Haswell at the ongoing Computex, introduced a new smartphone processor called Merrifield that is based on Intel's next-gen 22nm Atom SoC. The Merrifield smartphone chip is said to provide increased battery life and enhanced performance compared to current Atom-based devices.

Intel says that Merrifield would come with an integrated sensor hub for the users to personalize their various services along with offering data, device and privacy protection mechanisms. The Merrifield SoC is based on a newer Atom architecture, for less power consumption, and quicker instruction processing. Other technical details of the Merrifield platform haven't yet been made official, and we don't expect smartphones with Merrifield to roll out before 2014.

Along with the Merrifield processor for smartphones, Intel also announced a new 22nm quad-core Atom SoC for tablets that is codenamed "Bay-Trail-T". It will feature 4G LTE multimode solution with the Intel XMM7160, said to be one of the world's smallest multimode-multiband solutions for global LTE roaming.

Intel had earlier announced its new mobile micro-architecture called Silvermont, with which the company promises thrice the performance of current-gen Intel Atom processors. Silvermont is also said to consume 5 times lesser power than predecessors. These new SoC's in the pipeline may have the potential to ruffle feathers of ARM and Qualcomm who would do well to keep an eye on how it develops, even if Intel is currently far behind and they (ARM and Qualcomm) currently drive most of today's smartphones.
TAGS: Intel, processors, Computex, Computex 2013