Twitter Adopts Two-Step Authentication For Enhanced Security | TechTree.com
Twitter Adopts Two-Step Authentication For Enhanced Security
Users would be required to key in a verification code that they receive over SMS, during each sign-in.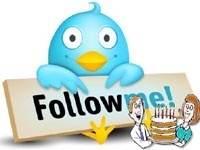 Micro-blogging site Twitter has stated in a blog post that two-factor authentication is now available. Twitter users with a genuine email ID would need to enable the two-step authentication feature to get extra security for their Twitter account. A Twitter user must first sign in, go to the account settings page and click on the "add a phone" option to register a valid phone number. Then, select "Require a verification code when I sign in" to enable the feature.

Once enabled, a six-digit verification code would be sent as an SMS to the user's registered phone number during every sign-in. Log-in would take place only after entering this code. According to Twitter, associated applications (Twitter-linked apps) would still work without any sort of disruptions. However, if users want to sign in through other devices, or use their Twitter login id's for other applications, they can visit the micro-blogging site's applications management page where they will be guided with the processes of generating a temporary login id and password.

Two-factor authentication sure is a pain, but the feature has the potential to thwart hackings, like the one in which Burger King's US Twitter Account went for a compromise, which in turn led to rival brand McDonald's getting publicity. In another high-profile Twitter hacking, internet Hacktivists Anonymous received a serious jolt in the form of their Twitter accounts being hacked by lesser known individuals.

Microsoft had recently adopted the two-step authentication mechanism and announced its roll out to Microsoft Account users.