Yahoo! Upgrades Flickr Storage To 1 TB, Releases New Flickr Android App | TechTree.com
Yahoo! Upgrades Flickr Storage To 1 TB, Releases New Flickr Android App
The app now now lets users upload full-size photographs, and packs in a photo editor as well.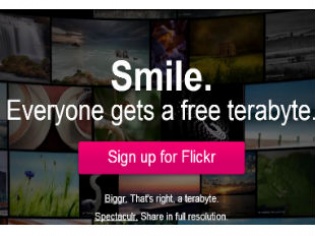 After Yahoo! made headlines (and attracted users' ire) on acquiring Tumblr, it has announced a bonanza for its Flickr users. In a blog post, Yahoo! has stated that Flickr users will now be able to store more, with free 1 TB of storage. Not only this, Yahoo has also released a free Flickr Android app (for Android 2.3.3 and above) that is available on the Google Play store. The Android app has a new interface and allows full-size photo uploads, alongside putting up high-res images. It also provides a photo editor to enhance, draw, crop, add text, and even retouch the images. Plus, the pictures can be geotagged. Yahoo! already has an iOS app for Flickr, which can be downloaded from the iTunes store.
With Yahoo! extending the free storage limit on the web-based service, users can store a lot of content, which makes it better than Google+'s 15 GB free storage space. So, we can expect something big from Google very soon.