Yahoo's Marissa Mayer: 50% Increase Of Mobile Users In Q1 2013 | TechTree.com
Yahoo's Marissa Mayer: 50% Increase Of Mobile Users In Q1 2013
Yahoo's Flickr for iOS also reported significant growth, as disclosed in the CEO's earnings call.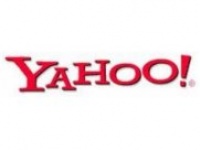 Call it a breather for a beleaguered firm, or the rise of a phoenix - Yahoo has surpassed the 300 million mobile users mark, in the first quarter of 2013. As per a report published in The Next Web, Yahoo's CEO Marissa Mayer confirmed these numbers during Yahoo's latest earnings call. These numbers indicate substantial growth as the internet company had closed 2012 having approximately 200 million users on mobile platforms.

The report also mentions that Yahoo's Flickr mobile app (that was redesigned for the iOS platform), contributed to 25% growth in the photo uploading and viewership segment. However, with a display revenue of $455 million in the first quarter of 2013, and a search revenue of $425 million during the same period, the beleaguered internet company needs more groundwork in these segments, as these revenues are lower compared to Q1 of 2012, during which Yahoo showed a display revenue of $459.1 million and search revenue of $482 million.

Yahoo has again made inroads into the business which it used to dominate, ever since Marissa Mayer took over as the CEO last year. With its recent homepage revamp after 4 years, in a bid to make it more social and optimise effectively for tablets and smartphones, Yahoo is putting a fight against internet search giant Google. Another heartening factor for Yahoo! fans would be the CNBC report that says Yahoo attracted 392 million visitors in January 2013, compared to 365 million viewers in January 2012.