BIGFLIX Offers Three Month Free Subscription To Nokia Lumia 520, 620, And 720 Users | TechTree.com
BIGFLIX Offers Three Month Free Subscription To Nokia Lumia 520, 620, And 720 Users
App claims to offer over 1500 films in more than six Indian languages.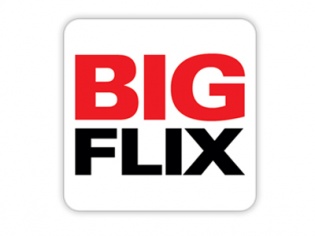 Movie buffs who are looking at owning a budget or mid-range Windows Phone 8 are now in luck. Reliance Entertainment Digital has tied up with Nokia to offer a three-month exclusive BIGFLIX subscription for Lumia 520, 620, and 720 users. With the BIGFLIX app, user will have access to over 1500 films in more than 6 Indian languages, streaming not just on their smartphone but also on their laptops, desktops, and tablets.

The BIGFLIX app is also available on the Android, iOS, and Windows Phone platforms, and for the app to work you'd require a good Wi-Fi connection. Whether this service works as well as it promises to, you'd find out only once you play around with it. As long as it's free, I don't think you need to complain.

Those looking to pick up the Lumia handsets, the 520 is now retailing at Rs 10,500; 620 at Rs 14,300; and the 720 is worth Rs 19,000 online.
TAGS: Mobile Phones, Apps, Movies, Nokia, Lumia