HTC One X To Get Android 4.2.2 Soon, With HTC Sense 5 UI
Android 4.2.2 will get "outdated" by the time it reaches HTC One X, because of Android 5.0 that is slated to come out in May this year.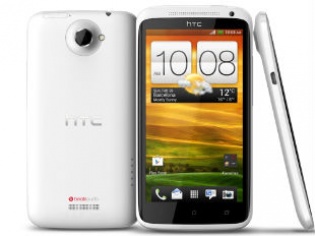 Users of HTC One X will receive the Android 4.2.2 firmware upgrade for their smartphones, in June or July this year. The update is also expected to bring HTC's Sense 5 user interface to the One X. HTC had recently released the Android 4.1.2 Jelly Bean update for this device.

The HTC Sense 5 interface (or "skin") is developed exclusively for the company's own smartphones. This latest user interface features features a more minimalistic design, and new scrolling news aggregator known as "BlinkFeed", which in a similar fashion to Flipboard and Windows Phone's live tiles, displays a scrolling grid of news headlines and social network content.

Although HTC hasn't officially announced the update, a tweet by @LlabTooFer (who is said to leak HTC-related news) has sparked off this expectation.
Good news for HOX (Endeavor_U) users, HTC will update device to 4.2.2 and Sense 5

— LlabTooFeR (@LlabTooFeR) March 27, 2013
Tweet that mentions an Android 4.2.2 firmware upgrade will bring Sense 5 UI to HTC One X.

Considering the Google I/O conference is in May this year, Google's next Android iteration (Android 5.0 aka Key Lime Pie) should already be out, by the rumoured June/July time frame that the Android 4.2.2 update to HTC One X is claimed to follow.

HTC had earlier stated that it would send out the new Sense 5 interface to its latest smartphones - HTC One X, HTC Butterfly and HTC One S. Various Samsung devices are also slated to receive an Android 5.0 update.
TAGS: HTC, One, Android, smartphones