Gyaanexchange.com Launches Crowd-Sourced Video Tutorials
In addition to registering for offline classes, users can now get online tutorials as well.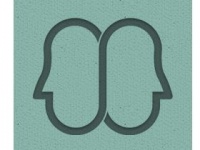 Looks like the guys at Gyaanexchange.com took our feedback to come out with video tutorials seriously as the service has now launched an "open web based video learning platform" via online classes in addition to its offline tutoring model. The site claims to have over 100 hours of "crowd sourced" videos (from sources including the likes of YouTube, TED, and Vimeo, among other) that can be accessed either free of cost, or at a price, as the case may be.
Premium video tutorials start at Rs 100 and can be availed in three subscription packages with duration ranging from 1 month, 3 months to 6 months. Whether you choose to opt for free tutorials or paid ones, you will have to sign up with the website in either scenario.
The guys at Gyaanexchange.com explain that all video classes need to have a structured course, which divided into chapters. Moreover, all videos (whether crowdsourced or original) are moderated before going live on the site. While the service is interesting, it is definitely not novel. Services such as Khan Academy, Academic Earth, Wikiversity, and MathTV among other online source can offer you a goldmine of essential guides, many of which are free of cost.