BlackBerry Renames The App World Web Store To BlackBerry World, Packs In More Features | TechTree.com
BlackBerry Renames The App World Web Store To BlackBerry World, Packs In More Features
In preparation for the BB10 OS, the service will also give users access to videos and music.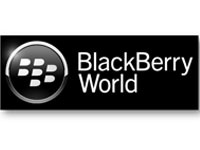 Similar to how Google turned its Android Market to the Play store, BlackBerry seems to want to start with a fresh approach ahead of its BlackBerry 10 OS launch. The BlackBerry App World web store is now called the BlackBerry World, and promises to give access to videos and music based content as well. While the service seems to be available to users in the US for a fee, it is clear whether the services will be offered in India as well.
While changes will first show up on the web storefront first, BlackBerry PlayBook tablet and BlackBerry smartphone users may have to wait a little longer for changes to take effect.
Those looking forward to the BB10 launch, a hands on demo will be available at the BlackBerry Live conference (formerly called as BlackBerry World conference), which is scheduled on 14th-16th May in Orlando, Florida.
TAGS: BlackBerry, Kamakshi, Mobile Phones