US Department Of Defence Invests $617 Million On Windows 8 Licenses | TechTree.com
US Department Of Defence Invests $617 Million On Windows 8 Licenses
Set to save $70 million over a span of three years; says MS' tools meets "specific security needs of the Defence Department".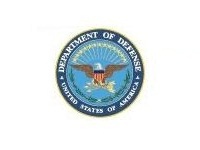 While the DRDO (Defence Research and Development Organization) prepares its forces to come out with a fully Desi Operating System, citing that the so-called foreign operating systems tend to compromise cyber safety and are susceptible to worms and other security issues, its US counterpart is embracing these OSes with open arms. Reports suggest that the US Army has invested as much as $617 million (approx Rs 33,62,23,04,400) on Windows 8 licenses.
Apart from the Army, the Air Force and DISA (Defence Information Systems Agency) will be using an array of Microsoft products, which includes Microsoft Office 2013, SharePoint 2013, and Windows 8. Officials also said that Office 2013's enhanced security and content management tools "meet the specific security needs of the Defence Department".
While the amount does seem to be a lot, reports suggest that the Department of Defence will save as much as $70 million (approx Rs 3,81,45,24,000) for three years, which is the span on the agreement. Since Microsoft's OS is a home-grown weed for the US Army, they wouldn't have to be paranoid about security snarls like their Indian counterparts, or do they?
TAGS: Software, Government, Windows, Kamakshi