Rumour: HTC's Next Flagship Smartphone Dubbed "M7" Will Be On Display At MWC 2013 | TechTree.com
Rumour: HTC's Next Flagship Smartphone Dubbed "M7" Will Be On Display At MWC 2013
Successor to HTC One X could feature a 13 mp camera with a 4.7-inch 1080p display.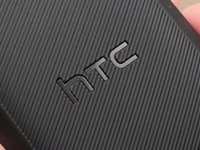 HTC's current flagship smartphone — the One X — might be displaced at the forthcoming Mobile World Congress. According to recent rumours, HTC's new flagship smartphone will be called the M7. Apparently, it packs in quite a few upgrades: For starters, it will feature a Snapdragon quad-core CPU clocked at 1.7 GHz along with 2 GB of RAM and 32 GB of internal storage.
The most noteworthy feature is its full HD (1080p) display on a 4.7 inch screen, which will give it a pixel density of 468 ppi. This is way higher than that on the iPhone 5. The 13 mp rear snapper with an f/2.0 aperture will have support for 1080p, slow-motion video capture, and HDR video recording. Other specs include a 2 mp front camera, a 2300 mAH battery, Jelly Bean with Sense UI v5.0, and Beats Audio.
The specs do look impressive, and it's nice to see a high-megapixel on an Android phone. But does 1080p on a 4.7" screen make much sense? Would you really be able to appreciate the high-def? Let us know in the comments.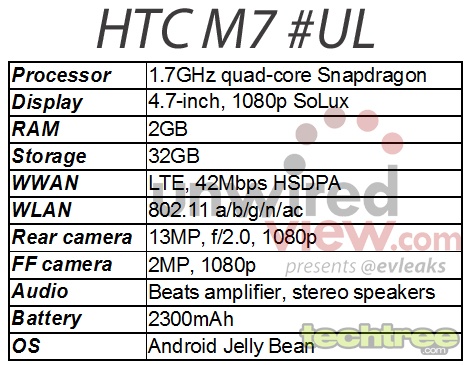 TAGS: Mobile Phones, Android, HTC, Rizwan