Sony Launches New PS3 In India At Discounted Diwali Pricing Starting From Rs 19,000
Comes in 500 GB HDD and 12 GB flash versions; bundled goodies include PS Move kit and games.
Sony has just launched its new, slimmer, lighter PlayStation 3 gaming console in India. It was introduced in the rest of the world in September. The new PS3 weighs 2.1 kg and measures 11.4" (w) x 9" (d) x 2.3" (h) at its widest points; this makes it 20% lighter and 25% smaller than its predecessor. Power consumption has also been lowered, from 250 W to 190 W. Two models will be available, differentiated by internal storage capacity: A500 GB HDD version and a 12 GB flash version. (The 250 GB HDD model, available in Japan and the US, will not be available here.)
The console has a curved design similar to the earlier version. As an entertainment device, its value is enhanced by the 3D-capable, top-loading Blu-ray drive. The drive can play the latest Blu-ray and Blu-ray 3D movie titles. Two USB ports allow users to augment the storage capacity, which will most likely be necessary with the 12 GB flash model.
The company has a special introductory offer pricing to mark the festive occasion of Diwali. The duration of the offer is not yet known, and neither is the post-offer pricing.
The 500 GB PS3 is available for Rs 20,000, and comes with UNCHARTED 3: Drake's Deception: Game Of The Year Edition and Gran Turismo 5: Academy Edition. The Rs 19,000 pricing for the 12 GB version seems a little stiff at first look, but it may actually be better value for money — with its bundle of the PS Move Kit (Eye Camera and PS Move motion controller), and Move Street Cricket game.
Are you up for some serious PS3 gaming this Diwali? Let us know!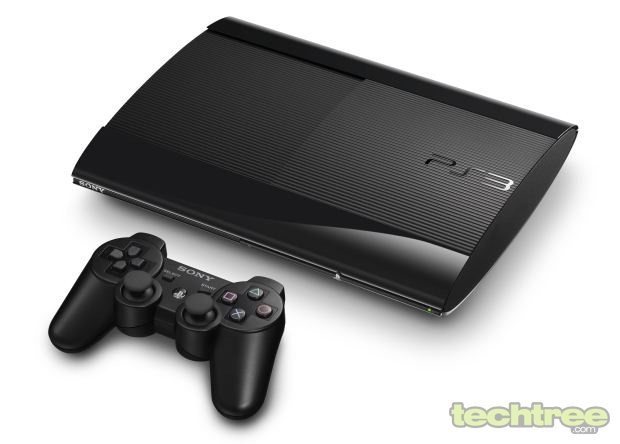 TAGS: Gaming, PlayStation, Sony, Jayesh