Firmware Update Brings Split-Screen Multitasking To GALAXY Note II | TechTree.com
Firmware Update Brings Split-Screen Multitasking To GALAXY Note II
Allows you to view two apps simultaneously; not supported by all Android apps.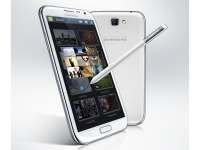 Samsung has brought out a firmware update, named N7100ALIJ1, for the GALAXY Note II (N7100), which brings in some interesting features and bug fixes for the "phablet". One such addition enables the much-awaited split-screen multitasking option called Multi Window. Using this functionality, you can run two apps on the screen at once. Also included is a new version of Google Chrome.
Although Multi Window doesn't work with all apps currently, it seems to function well with those from Google, including Gmail, YouTube, Chrome, and Talk. However, the device's jumbo screen might come up short if you use two content-heavy programmes together.
To get the new firmware on your device, go to About device > Software update. Since the download will be considerably large, it is advisable to do it Over-The-Air (OTA). For those who want to see the feature in action before going for the update, skip to the 2-minute mark in the promo video below:

TAGS: Mobile Phones, Android, Samsung, GALAXY, Kamakshi