Facebook Re-Introduces Gifts Feature, But With Real-World Goodies | TechTree.com
Facebook Re-Introduces Gifts Feature, But With Real-World Goodies
Undeterred by the failure of its earlier Gifts Shop, social network giant takes another shot at letting users exchange real presents.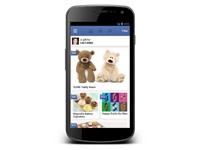 A couple of years ago, Facebook had come up with virtual gifts that you could send to your friends. However, this feature did not catch on with its users and the social media giant eventually had to get rid of it. Currently besieged by the competition and desperately trying to get noticed again, the developers have now decided to take gift-giving up a notch with the introduction of real-world Facebook Gifts.

According to a press release, FB users can now start giving tangible presents to their friends. To start the process, you can either look up your buddies on the Birthdays and Life Events section, or visit their profile page and use the Gift tab that lies just above the text box on your friend's Wall. Previously, along with the listing of upcoming birthdays, you could see a Write on her timeline option, which is now accompanied with an option to send across a token of your affection as well.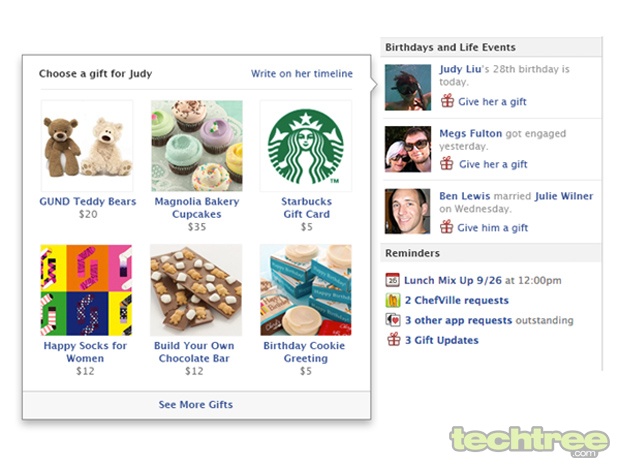 Once you've chosen a present and written a personalized message on a virtual card, you're given the option of either keeping the gifting activity private or posting it on your Wall for all the world to see. The payment option has a nice feature, wherein you can either pay instantly or wait for your friend to accept the gift and then pay the asking price. Once you hit the Give Gift button, a notification is sent to the recipient, who can read the virtual card and choose to accept the goodie. In the process of accepting the bounty, your friend can even swap the gift for another of similar value if she doesn't like it. She then provides the address where the offering is to be delivered. The item will be delivered within a few days, along with a printed version of the virtual card that was previously sent. Overall, the process seems to be pretty neat, and the ability to exchange a gift for something else is definitely a nice touch.

Facebook Gifts will first be introduced in the US (of course) and soon rolled out across the world. For India, it just shows Coming Soon, with no indication of the expected date. Will you use this feature once it becomes available? Sound off your opinions in the comment section below.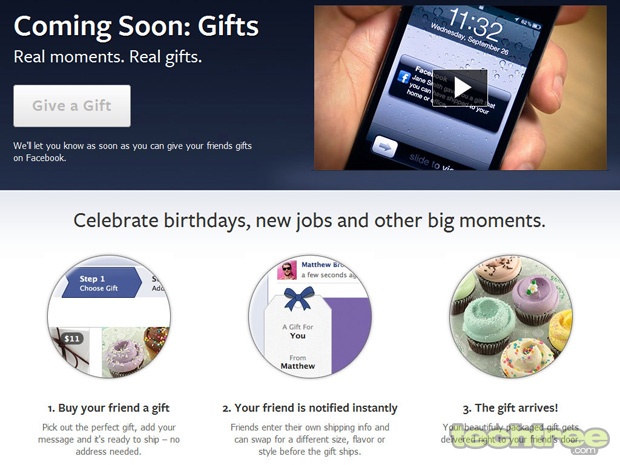 TAGS: Internet, E-Commerce, Facebook, Swagatam