Indian Developers Can Now Publish Paid Apps On Google Play
Expected to open up a new income source for local talent, as well as result in a spike in regional apps.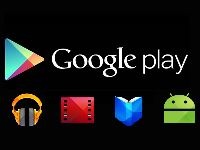 India has now been included in the list of countries from where developers are allowed to develop and publish paid apps on Google Play. Devs in the country could only publish only free apps until now, which wasn't good enough to motivate them. In order to circumvent this restriction, Indian app-makers had to resort to tactics such as creating a US bank account in the name of their relatives, or even going to the extent of floating a company there. However, the fact that they will get paid now will surely provide the much-needed impetus to a large community of Android developers based in India. The move is sure to give a shot in the arm to local apps developed specifically with the Indian market in mind. The huge number of developers in the country will only help swell the number of apps on Google Play, which is primarily competing with Apple's iTunes Store.
The current list of supported countries comprises mostly of those from Europe; with only a handful of Asian countries. A notable omission is China, although Hong Kong makes an apprearance on the list. Meanwhile, though the Windows Phone Marketplace comes in at a distant third spot, Microsoft has also taken initiatives to get the Indian app developers interested.