ICC Launches Dedicated Website For T20 Cricket World Cup
Catch event schedules, team standings, live ball-by-ball coverage, and highlights for all the matches.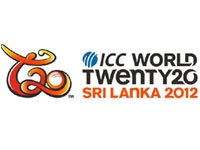 The ICC World Twenty20 cricket tournament is just around the corner — it'll start on the 18th of this month and conclude on 7th October. T20 lovers around the world can stay tuned to all the matches via the ICC's official website. ICCWorldTwenty20.com provides the complete schedule, live ball-by-ball coverage, and match highlights. Plus, you can purchase passes, watch post-match press conference videos, and behind-the-scenes interviews.
The tournament website will cover the men's as well as the women's events. You can also keep track of T20 happenings through the ICC's Facebook page and Twitter feeds. Here's to hoping that Team India regains the title it won in 2007's inaugural edition. If you plan on watching the matches right in Sri Lanka, here's your chance to win a few extra tickets.