Update: New Cell Radiation Norms To Be Enforced From Today
Towers and handsets to comply with stringent rules.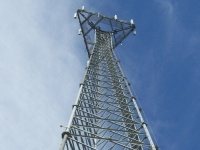 Will the government be able to see this one through? The new rules for radiation emitted by cell towers and handsets are stringent, and enforcing them across the country isn't going to be easy. Cell towers will have to limit their radiation exposure (the radiation levels in the surroundings) to one-tenth the current level. This means 0.92 Watts per square metre as opposed to the current 9.2 W/sqm. Most towers in India are already compliant with the new limit though.
The limit of 0.92 W/sqm is the standard in Canada, Japan, and the US. However, the limits in China and Russia are considerably lower than the new limit. In other parts of the world, including Germany, the recommended limits are a further one tenth of that. Less radiation from towers means that handsets have to use more power to pick up the signal. Also, a phone emits more radiation when the signal is lower. If a phone has a SAR rating of 1.3 (for example), the maximum radiation it can expose a kilogramme of your body to is 1.3 Watts. With a stronger signal from the tower, it might emit only 0.8 W/kg during a call; with a weaker signal, this might go up to 1.2 W/kg. Also, less tower radiation means more dropped calls. Areas far from a tower will be more affected.

Handsets imported into India from today should have a lower SAR level than what has been allowed up until now, as well as state the SAR level on the device. A hands-free headset should be part of the package. Moreover, a typical two-antenna tower should now be at least 35 metres from the nearest residential premises. The Department of Telecommunications has been playing it well in the public interest. However, given the the enforcement challenges, conflicting interests, and the number of public authorities involved, it's hard to predict how it'll all play out. Watch this space for more.
TAGS: Telecom, Government, Health, RMR