Governments Looking At Radiation Dangers
Comply with new SAR by August 2013, DOT says.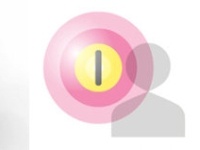 How much cell radiation is OK? Even governments are confused. The government of India wants all phones to comply with a lower radiation limit, the one in the US wants more radiation around, and the Vanuatu administration has other things to look at. Jokes apart, the fact is that most authorities and many agencies — including the WHO — are concerned about radiation, which isn't in the best interest of most phone manufacturers.
From an article we posted in May: "Seventy percent of (radiation) studies sponsored outside the industry showed a connection between cell phone use and health complications while less than 30% of the studies sponsored by the cell phone industry reported similar findings" (NaturalNews.com). Also, here's an article that looks at what's hiding in the small print of phone manuals.
Going retro, the Government Accountability Office (GAO) in the US is telling the Federal Communications Commission (FCC) that US guidelines need to be updated because of usage patterns. The US currently has a stricter SAR limit than in India (1.6 Watts/kg against 2 W/kg), but the GAO is arguing that the 1.6 figure is based on old studies. There's a good summary of the conflicting arguments at the the Businessweek.com site, and you can find the GAO's report here.
Back home, the Department of Telecommunications (DOT) has been pushing for all phones in India to have a SAR rating of 1.6 Watts per kg or lower. A few days ago, manufacturers were handed an August 2013 deadline by which to comply. The Hindustan Times reports that the Delhi government is also looking at the problem of excessive radiation and possible solutions.
Since we don't know for sure how much is too much, what's the solution? The two easiest fixes are to not keep your phone close to your head, or better still, use a wired headset. Best of all, you could get a Pong phone case. PongResearch.com doesn't call itself a radiation protection company, but its cases for phones — which are apparently made from spacecraft material — reduce radiation by 95% below the US limit (1.6 W/kg). Pong's CTO though, expressly (and honestly) states that it still might not be enough: "There's so far no known safe limit. We can't say that someone using the Pong is going to be completely safe from radiation, but... less exposure to radiation is better". Or maybe that's just to protect his ass from a future lawsuit.
TAGS: Telecom, Government, Health, RMR