Nokia Refuses To Replace Defective Phone
Penalised Rs 30,000 after five years.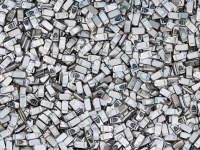 Hats off to Rohan Arora for keeping his complaint alive for five years! A PTI report says that Nokia India was recently asked to refund Arora Rs 37,000 for the phone he sent in for repair in 2007, plus a compensation of Rs 25,000, and Rs 5000 as legal fees. As the report says, the South-II District Consumer Disputes Redressal Forum found the phone retailer and Nokia India, guilty of "unfair trade practice". Unfortunately, they believed that the just refund plus Rs 25,000 was compensation enough for a 5-year-old case (Arora has lost about Rs 12,000 just to inflation over these years, and we don't know how many hairs on his head).
Nevertheless, it's nice to see a few complaints out of thousands being addressed by consumer courts. Just two or three days ago, airtel was ordered by a consumer forum to compensate a subscriber Rs 6000 for not activating services after the payment was made. Earlier in August, the same operator was asked to shell out Rs 25,000 for harassing a customer "without any rhyme and reason".
The problem of large companies not caring about individual customers is complex, though. For starters, there are almost a billion phones in India; people have easier access to handsets as compared to toilets. Still, anyone who's had a mobile service related complaint will tell you that the process is a nightmare: the way you're referred to "the relevant department", how your "case is escalated", and so on. Let's look at the bright side though: call rates in India, like bus and rail transport rates, are among the lowest in the world. I was recently surprised when a friend in the UAE asked me to call back, because international rates are way too high there.
I suppose it's something like the Railways. The compartments may smell, but at least the tickets are dirt-cheap.
TAGS: Mobile Phones, Nokia, Government, RMR