Bharti airtel Fined Rs 6000 For Failing To Activate airtel money Service Despite Payment
Consumer forum orders payment of compensation for not enabling subscriber's SIM despite repeated reminders.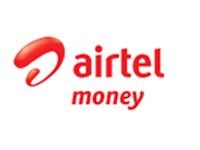 Bharti airtel has been directed by a consumer forum to compensate Rs 6000 to one of its subscribers for non-activation of mobile services despite being paid for them. The East District Consumer Disputes Redressal Forum issued the order based on an affidavit filed by complainant Asha Sharma. In her affidavit, she alleged that a payment for Rs 1000 was made to the telecom provider for its airtel money mobile service, but the firm failed to activate the SIM card issued to her, despite repeated reminders. Strangely enough, airtel representatives were not present at the hearing. The forum ruled ex parte against the telecom major since it did not contest the complaint, even though it was sent a notice by registered post. One can only assume this happened either due to sheer indifference on the company's part or because the legal notice somehow never reached it.

Forum President N A Zaidi delivered the verdict, "Complainant (Sharma) claims cheque (of Rs 1000) was realised but opposite party (Airtel) failed to activate the connection in spite of promises. She has not produced any evidence to confirm that cheque was encashed. However, she has affirmed on affidavit that cheque has been encashed by opposite party and they did not activate the connection. This affidavit is uncontroverted (un-challenged). Therefore, there is no reason to disbelieve it. We direct opposite party to refund Rs 1000 to the complainant towards the cost of the SIM along with a compensation of Rs 5000 for harassment and as litigation charges".
The bench further directed Sharma to return the SIM card to the company. This is the second instance in this month of a consumer court finding fault with the mobile operator. Do you think this is indicative of a downward trend in the quality of customer service, or are these just one-off incidents that are bound to occur with a mass subscriber base? let us know in the comments.
TAGS: Telecom, Government, airtel, Kamakshi