Win $2 Million For Hacking Google Chrome!
Search giant doubles prize money on offer in Pwnium 2 contest after an encouraging response from the first one held earlier this year.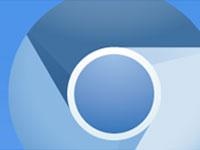 Since the response received for its first Pwnium contest held earlier this year "exceeded expectations", Google has now offered up to $2 million as prize money in Pnwium 2 for anyone who can find security flaws in its Chrome web browser. This is twice the amount offered in the previous contest, in which it awarded the first prize to two entries instead of one due to their impressive level of complexity and quality. Incidentally, this competition is not related to Pwn2Own, wherein hackers reveal exploits and security bugs in operating systems and web browsers. Pwnium 2 will be held in Kuala Lumpur, Malaysia on the 10th of October during the Hack In The Box 10th anniversary conference. The search giant has announced the competition nearly two months in advance this time, because it received feedback that the amount of preparation time during the last contest was inadequate.
The contest has been divided into four categories and the prize money varies as below:
$60,000 - Full Chrome exploit: Chrome \ Win7 local OS user account persistence using only bugs in Chrome itself.
$50,000 - Partial Chrome exploit: Chrome \ Win7 local OS user account persistence using at least one bug in Chrome itself, plus other bugs. For example, a WebKit bug combined with a Windows sandbox bug.
$40,000 – Non-Chrome exploit: Flash \ Windows \ Other. Chrome \ Win7 local OS user account persistence that does not use bugs in Chrome. For example, bugs in one or more of Flash, Windows or a driver.
$Panel decision – Incomplete exploit: An exploit that is not reliable, or an incomplete exploit chain. For example, code execution inside the sandbox but no sandbox escape; or a working sandbox escape in isolation.
While it won't give away Chromebooks to all winners like last time (since no one wants them anyway), the company will present an Acer Aspire V5-571-6869 laptop to the winner. Contestants will have to demonstrate their entries on the latest stable version of Chrome installed on this very laptop. The bugs thus found should be previously unknown exploits. The clock is ticking started, so all you would-be hackers — get cracking!
TAGS: Security, Software, Contests, Internet, Google, Chrome, Jayesh