Sony Launches HX850 BRAVIA 3D TV Series With Screen Size Up To 55", Prices Start From Rs 94,000
Smart TVs features X-Reality PRO video processing with a faster panel; promises lower power consumption.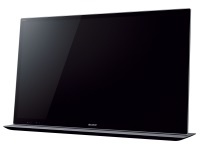 UPDATE: The Sony rep has confirmed that TVs in this series come with Corning's Gorilla Glass and are also eligible for the special 3D bundle offer as mentioned in the article.

---

Sony has launched a new series of high-end of LED-backlit 3D televisions, the HX850 BRAVIA. Thanks to the X-Reality PRO dual-core image processing engine, the TV is capable of displaying Full HD video content and supports 120 Hz for 3D stereoscopic compatibility. It works with most 3D sources using active shutter 3D glasses and the 3D sync transmitter that has been built into the unit. The TV also features 2D-to-3D conversion, so you are not limited to 3D sources. There are three models available in this range at present: the KDL-40HX850, KDL-46HX850, and KDL-55HX850 with respective screen sizes of 40", 46", and 55". The models in this series consume less power than the other sets with similar screen sizes from the previous series.
The new BRAVIA comes in a stylish and slim monolithic design, with a glass sheet covering the entire front face. The Motionflow XR 800 feature claims smooth playback in fast-action scenes by introducing additional frames. It features S-Force Front Surround 3D audio technology that claims to simulate a surround sound experience using just 2.1 speakers. There are two USB 2.0 ports capable of reading USB flash drives to play photos, music, and videos, although they do not support NFTS drives just like the rest of the X-Reality models. However, this issue can be now taken care of by formatting your portable storage devices to the supported exFAT file format that support larger file sizes. Four HDMI ports will let you connect all your entertainment gadgets including a set top box, media player, and game console.
The TV is internet-enabled with in-built Wi-Fi and Ethernet port, and supports a host of internet applications such as Facebook, Twitter, web browsing, and also Skype, using the CMU-BR100 camera with inbuilt microphone that is available for Rs 5000. While it comes with two pairs of TDG-BR250/B active shutter 3D glasses, you can buy more at Rs 3500 a piece. Unfortunately, this new range has not been included in the special 3D bundle consisting of a PS2, 3D gaming and movie titles, and two more pairs of 3D glasses which is available at a discounted rate of Rs 20,000. Nevertheless, I think that the website will soon be updated to include the HX850 series as well. The Sony BRAVIA KDL-40HX850, KDL-46HX850, and KDL-55HX850 have been priced at MRP of Rs 94,000, Rs 124,000, and Rs 210,000 respectively.
Apart from the screen sizes, here are the common specifications of the Sony BRAVIA HD850 series:
Full HD (1920 x 1080); 720p, 1080p, 1080/24p, 1080/50p, 1080/60p.
TV system: Digital: DVB-T Analog: B/G, D/K, I,L,M.
Colour system: NTSC 3.58, NTSC 4.43, PAL, SECAM.
X-Reality PRO, Motionflow XR 800, Dynamic Edge LED, 24p True Cinema.
3D, 2D to 3D conversion.
S-Front Force Surround 3D sound, Dolby Digital Plus \ Pulse, Simulated stereo.
2 x USB 2.0 supports FAT 16, FAT32, and exFAT for video, music, and photo.
Input ports: 4 x HDMI, 2 x Composite, 1 x Component, 1 x Coaxial, 3 x Analogue Audio, 1 x Ethernet.
Output ports: 1 x Digital Audio, 1 x Analogue, 1 x Headphone.
Wi-Fi, DLNA, Skype Ready, Facebook, Twitter, Internet video.
ECO features: Dynamic backlight control, Backlight off mode, Ambient light sensor.
Supplied accessories: Remote control with 2 x AAA batteries, 2 x TDG-BR250/B 3D glasses.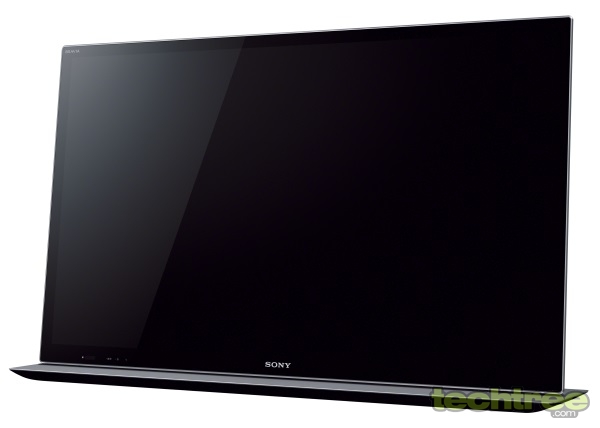 The Sony BRAVIA KDL-55HX850 is the biggest TV in the series.