Download: Krishna aur Kans (Android, BlackBerry, Symbian) | TechTree.com
Download: Krishna aur Kans (Android, BlackBerry, Symbian)
Stay up all night on Janmashtami with this timepass game on Lord Krishna.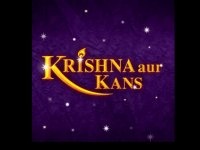 Janmashtami starts tonight, and devotees of Lord Krishna usually stay up all night for him to be "born". If you've been forced by your mom to follow this ritual, but singing loud bhajans through the night is not your cup of tea, you can instead turn to your mobile phone to help you stay awake. Jump Games has brought out a game called Krishna aur Kans, the official game of the recently-released 3D movie.
The gameplay is easy and fun enough to pass the time for a while. Demons have kidnapped kids from Krishna's village and taken them to the lady demon Putna's den. Essentially a rail shooter, you play as Krishna, using your slingshot to kill the monsters that pop up. However, you will need to keep your eyes open, as the kidnapped children also pop up once in a while. Although the game is free for Android (but will not work on tablets) and Symbian, for some strange reason, BlackBerry users will have to pay for this app. Does Jump Games not like BB users? Can't say I blame the company.

Best wishes for Janmashtami from all of us here at TechTree.com!

Developer: Jump Games
Size: 0.5 MB - 2.2 MB
Price: Free (approx Rs 55 for BlackBerry)
Platforms: Android, Blackberry, Symbian
Download: Android - play.google.com/store/apps/details?id=KrishnaaurKansMKP.borderwar
BlackBerry - appworld.blackberry.com/webstore/content/127083
Symbian - store.ovi.com/content/299393

TAGS: Apps, Downloads, Gaming, Android, BlackBerry, Symbian, Kamakshi