Facebook Launches A New Portal For Sharing User Stories | TechTree.com
Facebook Launches A New Portal For Sharing User Stories
An extension of its Facebook Stories app, FacebookStories.com will highlight user videos and articles, based on a monthly theme.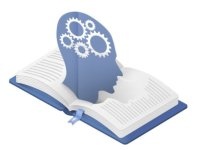 Social networking is about reconnecting with your old friends, irrespective of where they might be. Of late though, most people seem to be sharing pictures and stories of the homeless wandering on the streets, or infants with strange diseases — in most cases, being of rather questionable authenticity.
Considering how social networking has gained significant prominence in brand building, its people connect seems to be thinning away. In a bid to bring back that human touch, Facebook has converted its social Facebook Stories app to a full-fledged website. Based on a monthly theme, FacebookStories.com will put up videos and stories of how FB has made a difference in people's lives. The first video story on the theme Remembering is that of 29-year-old Mayank Sharma from Delhi, who has been using the social networking service to piece back his old life after suffering from Tubercular Meningitis, which erased a large chunk of his memories.
Apart from user stories, the website will also post articles and put up regular features. These include The Bookshelf section that will list recommended books, and the Reading List section that lists archives from sources such as The New Yorker. There is also The Playlist, which uses Spotify to explore music, but since the service doesn't work in India, it is of no use to us.
If you wish to share your life's story with the world (as opposed to with just your FB friends), simply hit the Add Your Story button on the homepage and fill up the details.
Just so you know, FB is not the first to come up with the idea — Twitter already runs a similar service. Do you think something like this is required, considering most people already live their lives very publicly on the platform? Does this inspire you to share your story too? Let us know in the comments.