Micromax Funbook Pro With Android 4.0 And 10.1" Screen Lands On Snapdeal.com Before Official Launch
ICS-based tablet also features a 0.3 mp front camera and huge 5600 mAh battery; available for Rs 10,000.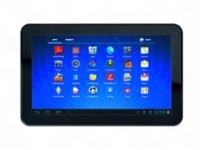 Continuing with its trend of featuring gadgets before the official launch, Snapdeal.com has now listed the Micromax Funbook Pro for sale on its site, though it's not been officially released by the Indian phone manufacturer. The tablet is available for purchase at a price tag of Rs 10,000.

The device is powered by a 1.2 Cortex-A8 CPU with 1 GB of RAM. It also boasts of a dual-core Mali-400 GPU, with separate cores for handling 2D and 3D. This should give it a good bit of grunt in the graphics department. Furthermore, a 10" capacitive multi-touch TFT LCD display packs in 600x1024 pixels, while a massive 5600 mAh battery powers the whole setup. The detailed specs are as follows:
1.2 GHz Cortex-A8 CPU, dual Mali-400 GPU, 1 GB of RAM.
0.3 mp front camera.
1080 video playback with HDMI-Out.
8 GB of internal storage, 32 GB microSD card slot, USB 2.0 port.
Inbuilt Wi-Fi, 3G via external dongle (supports only Tata DOCOMO Photon+).
3.7 V \ 5600 mAh battery.
The retail package includes an offer to obtain a 3G dongle from Tata DOCOMO at a discounted price of Rs 500. Micromax has positioned this tablet as an "edutainment" device. In addition to support for Google's Play Store, the Funbook Pro offers study material and "interactive" video classes for students, ranging from the primary school to degree sections. It also has courses and sample exam papers for various engineering, medical, and MBA entrance exams. Keep in mind though that none of this is free — the educational material costs extra for each course and has to be purchased separately. Which is probably a good thing, considering that tablets are pretty much useless when it comes to productivity.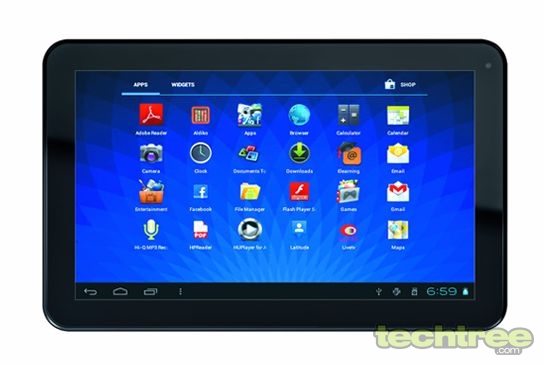 TAGS: Tablets, Android, E-Commerce, Micromax, ck