PNY Launches Multi-Card Reader And 4-Port USB 2.0 Hub At Rs 500 Each | TechTree.com
PNY Launches Multi-Card Reader And 4-Port USB 2.0 Hub At Rs 500 Each
Card reader supports 12 storage formats; both devices come in bright colours and compact shapes.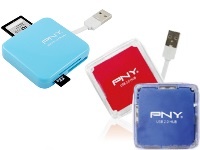 PNY, a US-based manufacturer of USB thumb drives and accessories, has launched a multi-card reader (model CR001) and USB 2.0 hub (UH001). The former supports 12 different card formats, while the USB hub offers four USB 2.0 ports. The devices come in bright red and blue colours and simple but elegant shapes. The card reader is a USB 2.0 device capable of reading the following storage card types: SD, SDHC, MMC, MMCplus, MS, MS Pro, MS Pro Duo, xD, CF, M2, microSD, and microSDHC. It comes with a retractable USB cable and claims a reliability of up to 10,000 read \ write operations. Its dimensions are 2.1" (w) x 2.1" (d) x 0.6" (14.9 mm) (h), weighing just 28 grammes.
Coming to the hub, it features four USB 2.0 ports that allow you to connect additional devices, while using only one slot in the PC. However, keep in mind that since it does not have an external supply, it cannot support power-hungry devices such as external hard drives. The hub also has a retractable USB that tucks underneath it when not in use. This gadget is even tinier than the card reader, with dimensions of 1.9" (w) x 1.9" (d) x 0.7" (17 mm) (h) and a weight of 36 grammes. Both products are priced at Rs 500 each and come with a two-year warranty.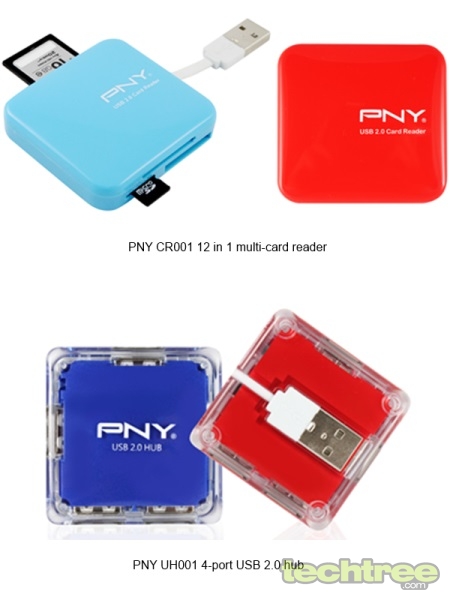 TAGS: Gizmos, Accessories, Storage, Jayesh