Rumour: iPhone 5's Thinner, Larger Display Rolls Into Production; Also, More Front Panel Photos Leaked
Sharp and Japan Display Inc reportedly mass producing the thinner LCD display, rumoured to employ in-cell technology for thinner construction.
Amid stiff competition from rival Samsung's flagship GALAXY S III smartphone, upping the ante in terms of technology is proving to be more a necessity than just a matter of pride for Apple's upcoming iPhone 5. The rumoured thinness of the smartphone's display has been hyped enough already, but a new Wall Street Journal report cites "people familiar with the matter" claiming that production of the screen has already begun.
According to WSJ, LCD specialists Sharp Corp and Japan Display Inc have reportedly joined hands to mass-produce display panels for the fifth iteration of the iPhone. The new in-cell display technology integrates touchscreen sensors into the LCD panel, making the entire device thinner. For in-depth details on how the technology is employed, refer to our recent story on the matter.
However, it's not clear why Apple has stuck to LCD technology in its quest for thinner screens, especially when Samsung has already embraced OLED displays. Unlike LCDs, which require an extra layer of backlighting, emissive OLED panels are thinner because they generate light, thus eliminating the need for additional illumination.
Meanwhile, as the unconfirmed October launch window approaches, sneak peeks of the phone have started appearing on the internet with increasing frequency. A new image has surfaced on Photobucket, claiming to be the iPhone 5's front panel, with room for a larger 4" screen. Apple, however, remains tight-lipped about the rumours and speculations, including the exact launch date. However, that hasn't deterred some enterprising Chinese sellers from putting it up for pre-order (and making some easy money in the process).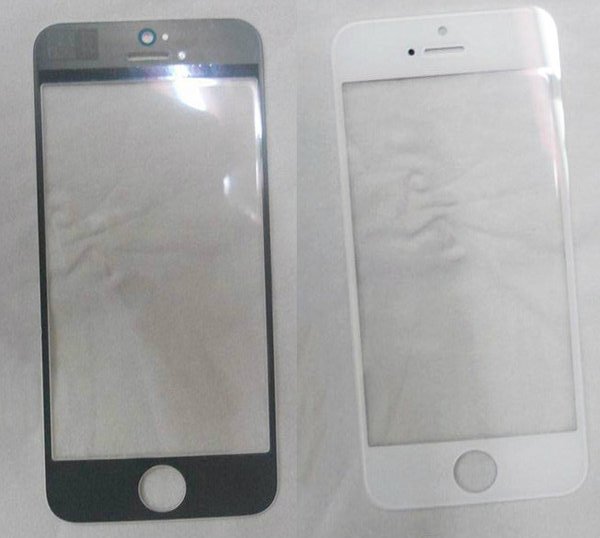 TAGS: Mobile Phones, Apple, iPhone, Nachiket