Download: MakeMyTrip (iOS, Android, Blackberry)
Newly-launched iOS version of popular travel site's mobile app brings the ability to plan trips and book tickets directly from your iDevice.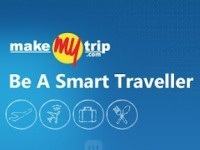 In this era of portable computers, firing up laggy, Flash-infested browsers is beneath most people. Cool kids these days need apps, and online travel portal MakeMyTrip.com has obliged with a mobile app for iOS devices, adding to its previously launched Android and BlackBerry offerings. For those who would rather fire up their smartphone browsers for online travel bookings, the portal has launched a new HTML5-based mobile website, which promises a better browsing experience.
You can browse through holiday packages, book flights, and make travel plans, as well as conduct financial transactions via credit and debit cards, in addition to netbanking. The app also allows users to view booking details, make cancellations, request e-tickets, and track refunds. User details are stored on the device to save time during future bookings. Real-time updates on flight schedules, as well as the ability to check flight status, add to the utility value. It even uses your device's GPS to suggest restaurants in your vicinity.
For those with a compulsive desire to show everyone on their Facebook \ Twitter feeds how awesome their vacations were, the app lets you share your travel conquests on social networking platforms. I guess the only thing this app doesn't do is come up with an excuse to con your boss into approving your extended vacation.
Developer: MakeMyTrip.com
Size: 1.2 MB - 10.6 MB
Price: Free
Platform: iOS, Android, BlackBerry
Download: iOS - http://itunes.apple.com/in/app/makemytrip/id530488359
Android - https://play.google.com/store/apps/details?id=com.makemytrip
BlackBerry - http://appworld.blackberry.com/webstore/content/23485/?lang=en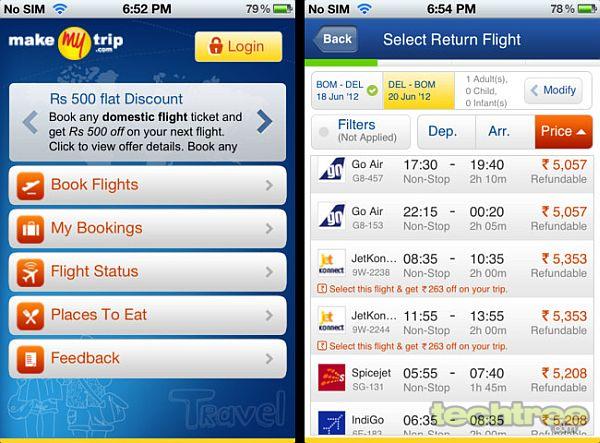 TAGS: Apps, Downloads, Internet, Lifestyle, Android, BlackBerry, iOS, Nachiket