Kick The DNSChanger Trojan Out Of Your System With McAfee's Free Tools
Anti-virus maker's online tool aimed at preventing 270,000+ infected systems from being denied internet access starting Monday.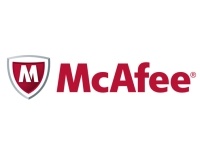 Is the prospect of being locked out of the internet by the DNSChanger virus giving you the heebie-jeebies? Long story short, this malware, created by phishing scammers, will prevent lakhs of infected systems worldwide from accessing the internet after the FBI pulls the plug on its DNS infrastructure. The US federal authority has been maintaining the rogue servers to ensure that everyone has time to cleanse their systems of the virus. Unfortunately, it still resides in an estimated 270,000+ computers.
Worry not though, since anti-virus expert McAfee has got your back. To get rid of this problem, all you need to do is visit McAfee's DNS checker page to verify if your system has been infected with the malware. If so, the website will offer a free solution to restore the internet settings changed by the software. This is a quick and uncomplicated fix from McAfee, but if for some reason you're wary of corporates, follow this link (removal links at the bottom) that lists alternative solutions to this issue.