New Leak Reveals That BlackBerry 10 OS Phones Won't Have A Trackpad
Leaked internal document explains how touchscreen display will combine with the QWERTY keypad.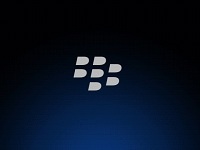 After the recent rumour about two new series of BlackBerry 10 phones, we now have another leak. Similar to the previous news, this too comes from an internal RIM document. The new BB 10 OS is expected to bring some new features to the table, while retaining some aspects of the original BlackBerry experience. The image below was obtained by N4BB.com, a blog dedicated to all things BlackBerry.


RIM, however, may be getting rid of its proprietary trackball \ trackpad featured on all BlackBerry devices. This will be replaced by an easy-to-use autocorrect option, with suggestions appearing in the Action Bar (the space at the bottom of the display). However, It is believed that users can opt out of using this new feature if they prefer the real keyboard experience. The idea is to make typing easier by combining the touchscreen with the physical keypad on the device, all without involving the trackpad.
As you can see in the image above, this works like any other autocorrect feature, so basically it's nothing revolutionary. Considering that BB OS is virtually moribund, I like the direction this new development is taking. With the prevalence of touchscreen displays in the industry, it was only a matter of time until RIM disposed of the trackpad. I'm sure users won't mind, as long as it doesn't make things cumbersome.
TAGS: Mobile Phones, BlackBerry, Chethan