TechTree Exclusive: Intel-Beetel Working On A Smartphone!
Alliance could heat up the affordable smartphone market.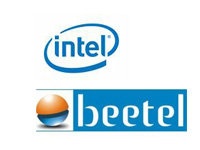 Bharti Enterprises's Beetel could be teaming up with tech titan Intel to produce a smartphone. We stumbled upon this possibility while going through an online market research survey in the hopes of winning a free mobile recharge worth Rs 250. Beetel already has a few feature phones in its portfolio, but it lacks smartphones as of now. The tie-up will enable the Indian telecom company to explore its smartphone ambitions.

Intel too wants to dive in to this market, considering the swelling sales figures of smartphones. Earlier this year, the company's CEO Paul Otellini had revealed plans of entering the mobile market in 2012. Since India has the biggest consumer base for mobile phones, it makes sense for Intel to debut its chip and maybe even an OS in India. Here are a few screenshots of the sansanikhez survey questions:

As of this writing, we have contacted Intel and Beetel, and are awaiting their response. We will update this page as soon as we receive a reply. As you can see from the screens, the questions are very specific about Intel and Beetel's partnership. Although at this stage we can't tell whether the deal has been finalised, it certainly looks like they are sitting across the negotiating table. Let's hope their plans materialise and we will get to see a Beetel smartphone running on Intel's chip at an affordable price.
TAGS: Mobile Phones, Scoops, Intel, Beetel, ck