Apple Rolls Out iOS and iPadOS with Trackpad Support
Finally, Steve Jobs' dream of making the iPad function like the traditional laptop has come true for Apple
When Steve Jobs had rolled out the iPad in April of 2010, he was taking the first step towards his ultimate dream of "putting an incredibly great computer in a book that you can carry around with you and learn how to use in 20 minutes…" Now, a decade later Apple seems to have marched purposefully towards that goal though the destination is still afar.
Having launched the latest edition of the iPad Pro earlier this month, the company came out with the iOS13.4 and the iPadOS13.4, with the latter introducing the mouse and trackpad support that allows this decade-old tablet to function like a laptop with multi-touch gestures also included for easy navigation.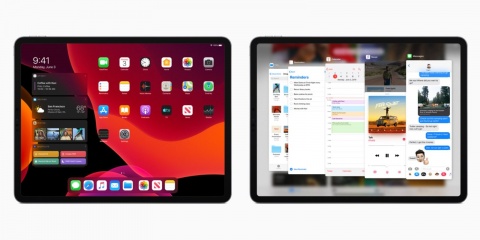 The upgrades have been clearly marked for the iPad Pro's Magic Keyboard but Apple doesn't isolate users of older iPads from this key feature though one may need to cough up a few dollars more to purchase the right kind of peripherals.
Okay so, what's so great about the latest release? As we said earlier, this marks another firm step in realizing Apple co-founder Steve Job's dream of creating a computer within a notebook.
Mind you, this comment from Steve Jobs came way back in 1983 in the form of a mission statement: "What we want to do is we want to put an incredibly great computer in a book that you can carry around with you and learn how to use in 20 minutes ... and we really want to do it with a radio link in it so you don't have to hook up to anything and you're in communication with all of these larger databases and other computers."
It's not as if the latest OS updates were geared only for the iPad Pro. There are other improvements too such as the ability to share iCloud Drive folders with real-time file updates. In addition, one can buy iOS and Mac apps in bundles and third-party navigation apps now function with CarPlay Dashboard in case one isn't using Apple Maps.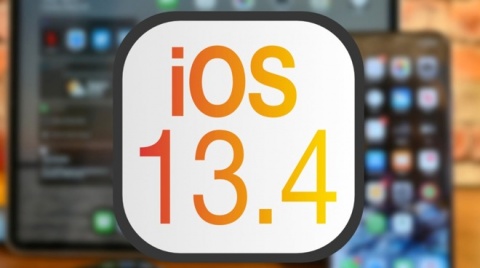 Then there are a few smaller changes which are thoughtful enough. For example, the mail has an updated button layout that ensures you do not end up deleting messages by accident. The TV app has data savings features to throttle bandwidth and storage and the new Memoji stickers does provide a personal touch.
The upgrade is well worth it in case one is using an iPad of recent vintage though it may require some extra expenses that one might not really want to make at a time when one is under house arrest over the coronavirus pandemic.
Can't blame Apple for bringing the update now, given that it did launch the new MacBook Air and the iPad earlier this month.
TAGS: Apple, iPad Pro, iOS, iOS13.4, iPadOS, iPadOS13.4, Steve Jobs