Twitter Jumps on to the Stories Bandwagon with Fleets | TechTree.com
Twitter Jumps on to the Stories Bandwagon with Fleets
Content that disappears seems to be the flavor of the season as social networks seek to circumvent privacy issues
Ever since social media went… err!... social, it has polarized users around privacy with some caring two-hoots about who see their posts and others seeking a cocoon of comfort surrounded by close friends and family. Into this milieu came the obvious threat from authoritarian regimes using social media to ostracize sections of society.
And suddenly social media appeared anti-social. Companies began encrypting data while others let go of user data in a bid to capture the audience. Now, the narrative has shifted to users having the option of sharing their views for a pre-defined amount of time.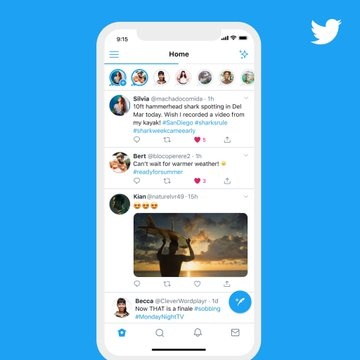 It was Snapchat that popularized the concept of ephemeral content through its Stories. The concept soon became all-pervading with Facebook, WhatsApp, Instagram, YouTube, Skype and more recently Spotify having or announcing its own versions of the format. Now, Twitter has added itself to this growing list by offering Fleets that stays for 24 hours and vanishes.
The company announced on its blogpost for Brazil that it would start trials for the new content sharing format that cannot receive any sort of response from those who see it. One could visit someone's Twitter profile and tap on Fleets to check them out even without following them. So, while it is easier to access than regular tweets, there would be no response possible.
Sounds like a good plan to keep trolls away, right? In recent times Twitter has introduced features that allow users to control comments and also experimented with conversation displays to make the platform more socially friendly. In fact, Twitter had announced at CES 2020 that it would be testing controls for determining the audience for tweets.
"Fleets are a way to share fleeting thoughts. Unlike Tweets, Fleets disappear after 24 hours and don't get Retweets, Likes, or public replies-- people can only react to your Fleets with DMs. Instead of showing up in people's timelines, Fleets are viewed by tapping on your avatar," says Product Lead Keyvon Beykpour in a tweet.
Funnily enough, the trolls took to social media to roast Twitter for calling the product Fleets (a name associated with a well-known brand of enema, a fact that the social media giant accepted in a later tweet.
Till such time that this happens, Twitter appears to have chosen the easy route of offering a temporary solution in the form of Fleets that it is now testing in Brazil. The testers would see rounded profile icons on Twitter's mobile app which users would click to create a Fleet. The interface is minimalistic, which the company says would reflect its text-centric persona.
However, there is an option for users to add photos, videos and GIFs to Fleet. The interface is rather boring at present though there is every likelihood that Twitter would be seeking to enhance the user experience. They did acquire Chroma Labs recently for an undisclosed sum with a clear idea of adding some color to the social platform.
The blog post says that users would be able to post videos of up to two minutes and 20 seconds (or 512MB) while whitelisted publishers could have videos of up to 10 minutes on a single Fleet. There is a provision to post multiple Fleets just as one can keep adding Stories to one's feed on Instagram or WhatsApp.
The Fleets operate with hand gestures on the smartphone app. Swiping down leads to multiple Fleets from a single user while swiping left leads to the next person's Fleet. Twitter, however, is quick to point out that these gestures could change in the immediate future based on the outcomes of the current testing phase.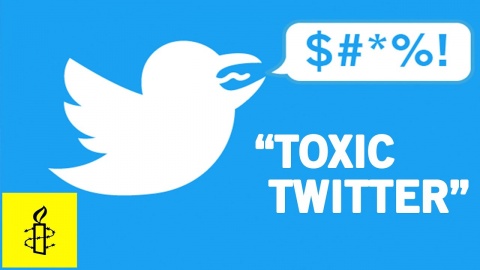 The only reactions that Fleets allow is similar to how one interacts with Stories on Instagram. One could either post direct messages to the user or use emojis to share an emotion. The problem that Twitter faces now is to find an algorithm that helps showcase Fleets on the network. Unlike Instagram where users merely follow Stories of friends, Twitter has a unique challenge as one ends up following hundreds or thousands of users.
Maybe, in the times to come Twitter could use unique display options to line up Fleets though at present only currency and mutual follows determine the way Fleets are displayed. The company says it would use the current testing phase to understand whether users would be comfortable opening up on the platform if their comments are limited to 24 hours.
Of course, there are those that argue that Twitter's real problem isn't its public nature but the fact that trolling is the easiest on the platform. Maybe, the company needs to take trolls seriously and find ways to block them off.
As of now, Fleets would roll out on both Android and iOS apps in Brazil and post the test run, Twitter would decide whether it can have a broader launch.
TAGS: Twitter, fleets, Stories, social media, tweets