Twitter Acquires Chroma Labs to Beautify Tweets | TechTree.com
Twitter Acquires Chroma Labs to Beautify Tweets
Or is it that Twitter is entering the Stories space on the heels of other social platforms such as WhatsApp and Instagram?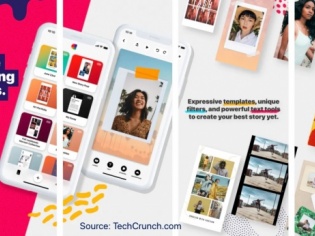 When a social media platform that prides itself on brevity acquires a visual story-telling start-up founded by veterans from two rival platforms, speculations are bound to be rife. When Twitter announced its acquisition of Chroma Labs through a typically cryptic tweet, we are forced to play around the options that surface as a result of this union of minds.
True to form, Twitter's head of products Kayvon Beykpour was at his cryptic best when he welcomed (via his social handle) the team from Chroma Labs and announced that they would be joining his company's product, design and engineering teams to work on solutions "to give people more creative ways to express themselves on Twitter".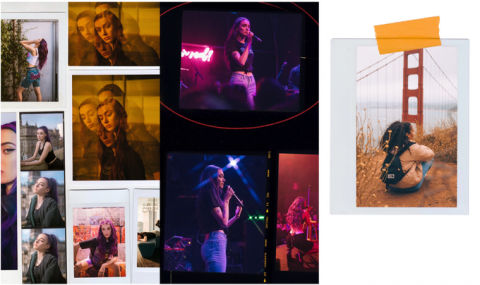 For the uninitiated, Chroma Labs was launched a year ago with the sole purpose of allowing people to edit photos and videos before sharing them on Stories inside other apps such as Instagram, Snapchat and even WhatsApp.
TechCrunch.com reports that Twitter may be doing away with Chroma Stories and instead splitting up the company's resources to work on innovations in the Twitter ecosystem. "The Chroma Stories app on iPhone isn't being shut down but it won't get any more updates and will only work until there's some breaking change to the iOS," the report says.
The Chroma Labs website has a post by the team which says, "When we founded Chroma Labs in 2018, we set out to build a company to inspire creativity and help people tell their visual stories. During the past year, we've enabled creators and businesses around the world to create millions of stories with the Chroma Stories app."
"We're proud of this work, and look forward to continuing our mission at a larger scale – with one of the most important services in the world. As part of this we're shutting down our business, effective immediately. You'll still be able to use the Chroma Stories app to craft amazing stories as long as the app remains installed on your phone, and until there is some breaking change in a future iOS update," it says.
Chroma Labs co-founders John Barnett, Alex Li and Joshua Harris worked at Facebook before setting out on their own to build the company. At Facebook, the trio was involved in projects such as Instagram Stories, augmented-reality camera effects and the Oculus VR headsets.
Given that Twitter CEO Jack Dorsey has reiterated the company's commitment to enhancing the user experience around conversations on the social platform, the San Francisco-based tech major has been continuously offering releases in recent weeks that improve the way user interactions are presented on the app.
So, it would make best sense for Twitter to experiment with something akin to Stories that appears and disappears after a specific timeframe.
TAGS: Twitter, Chroma Labs, Stories, instagram, Facebook