TechTree Exclusive: Microsoft's Windows Phone 8 Features Revealed
Anonymous industry source confirms that WP8 (Apollo) will bring in support for dual-core CPUs, expandable storage, and pixel-packed screens.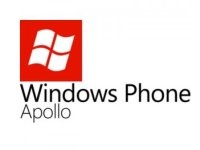 With Microsoft's Windows Phone summit just around the corner, smartphone enthusiasts are trying hard to find out what's on the cards. Although Microsoft and its close partner Nokia aren't as secretive as Apple, the upcoming Windows Phone 8 (codenamed Apollo) has been one of their best kept secrets. True, there have been a few leaks regarding Skype integration and Nokia Maps, but nothing more than that. While several rumours have been floating around for months, thanks to a source close to Microsoft, we've got confirmed insights on almost every important aspect of the operating system. Without further ado, here's a summary of some important specs and features that will be made available in the next iteration of the WP platform.

Multi-Core CPU - We were told that Nokia is already testing dual-core phones, and other brands will follow suit soon. Moreover, these high-end devices will have nothing less than 1 GB of RAM.
MicroSD Card Slot - The lack of a microSD card slot was one of the biggest downers in the WP platform. Thankfully, this has now been added to the Apollo.
Pixel-Packed Screens - Moving up from pixel dimensions of 480x800, WP devices are now expected to sport 720p screens.
New Camera API - A new camera development kit means that manufacturers will now be able to customise the camera UI and features at their end. This will help Nokia bring the PureView tech to the Lumia series.
NFC - Although Nokia has already included NFC to Lumia 610, Microsoft will now offer NFC support directly into the OS.
Skype Integration - As speculated by most enthusiasts, deep Skype integration will be present.
Demise Of Zune - Microsoft is pulling the plug on Zune for good. Copying your songs and video will be taken care of using the MTP (Media Transfer Protocol) mode.
Bluetooth (FTP) - Since MS is unlikely to add a Bluetooth file-sharing option to the platform, Nokia is working to bring this option via an exclusive app.
Minor UI Tweaks (Resizeable Tiles) - Don't expect to see any radical change in the user interface, as the software giant wants to keep it simple. However, users will be given an option to use tiles of different sizes.
Here's a mockup image I've made of the interface, based on the information I have.

TAGS: Scoops, Mobile Phones, Windows Phone, Nokia, ck